How Can I Change My Credit Card Information?
To change your credit card information for a subscription, follow the steps outlined below.
For All Payment Processors:
Navigate to your Account Center. If you don't know where that is, read this link.
Select ''View Details" of the subscription that is tied to the card number that you want to change. That expands the subscription details. In the Action table, click "Update Payment Details".


For Payments Processed on Our Merchant Account via RocketGate:
You will see an update form appear within your Account Center. Fill out the information and submit it.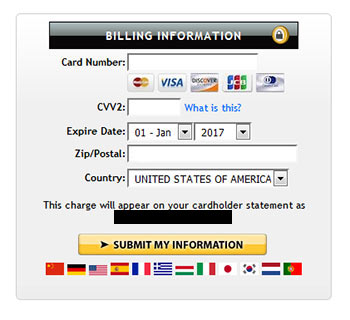 For Payments Processed via CCBill:
You will be taken to the CCBill Consumer Support Center. You can find your subscriptions there, and update your card information from within their platform.
For Payments Processed via Epoch:
You will be taken to the Epoch Billing Support page. You will find contact information, including a Live Chat, that will direct you on how to proceed with the change.
---
Did we answer your question? If not, please visit the Customer Support portal to contact us.