Favorites are movies, galleries, or a movies series that you have saved for easy access at a later time. Once saved, they are accessed from within the Account Center.
They can be viewed from within your Account Center, filtered by site, or by date added. You can also select a date range that you wish to view.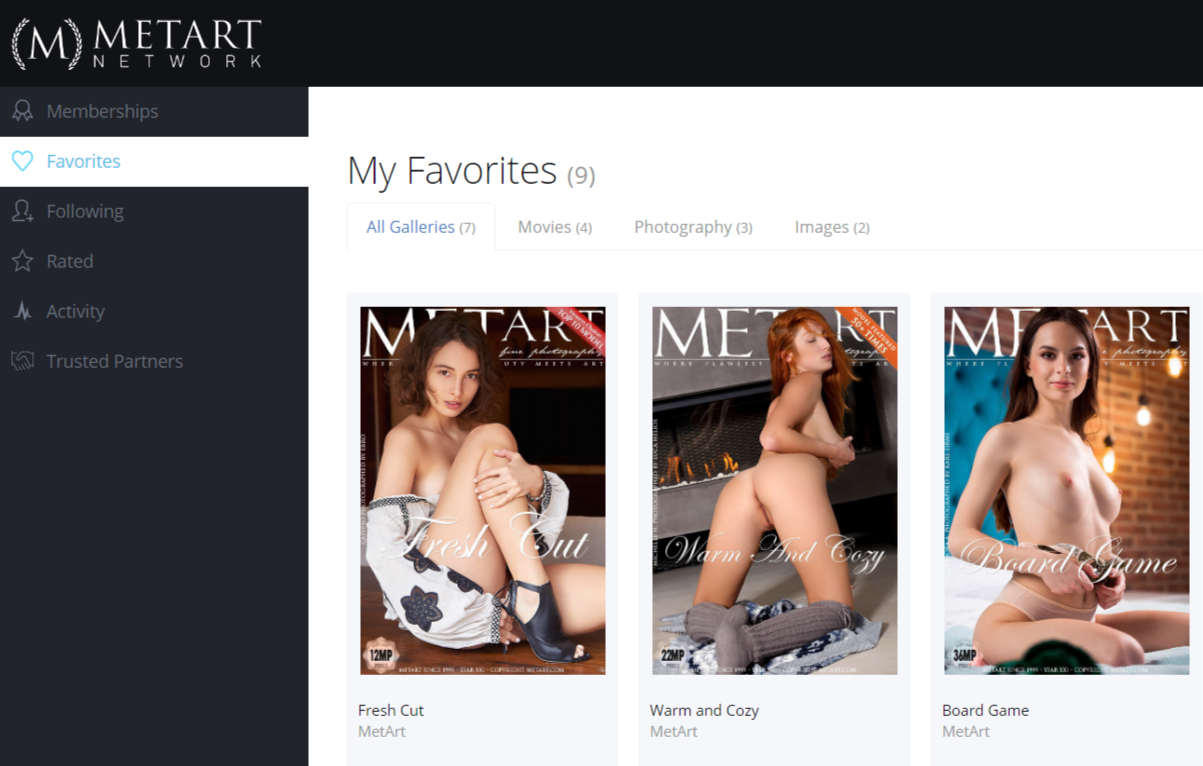 ---
Did we answer your question? If not, please visit the Customer Support portal to contact us.